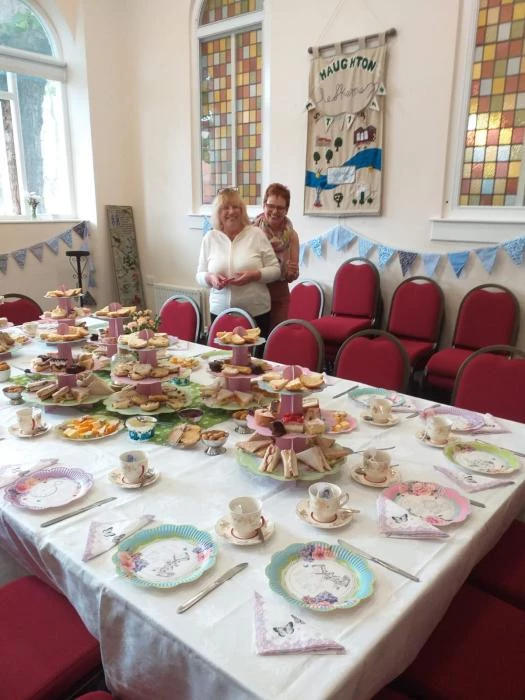 Craft and Chat. Craft and Chat meets on alternate Thursdays from 2pm to 3.30pm. This is an informal opportunity to do your craft whilst enjoying friendly company and a cup of tea or coffee.
Eastbourne Homemakers. Eastbourne Methodist Homemakers meet fortnightly on Tuesdays at 7.30pm. Each evening begins with a short time of devotion which is followed by a speaker. Speakers range from talking about an interest, a holiday, an organisation or a charity. We end with refreshments and a time for a chat.
Monthly Saturday Coffee Morning. On 2nd Saturday of the month, we hold a Coffee morning from 10-11:30am with bacon butties on offer. We also have a cake and bric-a-brac stall held at the same time.
Souper Thursday. (September 2019 – May 2020) On alternate Thursdays from 12noon – 1:3pm we offer a light lunch of tasty home-made soup (served with bread) and /or a pudding with a cup of tea or coffee to follow. (All soup is vegetarian.) The costs: soup £1.50 / pudding £1.50 / tea/coffee 50p – prices as at September 2019. Everyone is welcome
Bible Study. An informal Bible Study is held once a month, usually on the second Monday of the month. We meet at 7.15pm for a cuppa and a biscuit and the study session starts at 7.30pm finishing at 8.30pm
For information about any of these projects, please email: haughton@darlingtoncircuit.org.uk