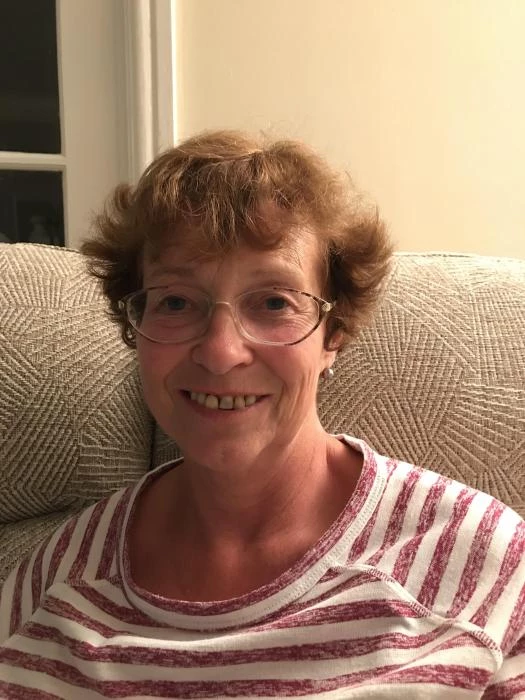 I have been married to Clive for 30 years and we share our home with two rescue Patterdale Terriers. Our twin daughters now live independently; Abigail is a newly qualified doctor at the Bolton Royal Hospital and Catherine who lives in Darlington works for the RSPCA.
I retired three years ago after a career of 40 years in social housing. Whilst I loved the variety of my role, meeting and helping people of all ages and working as part of a team in an organisation that was dealing with change and having to make significant adjustments to meet reduced budgets and increased demand, I am very happy retired and enjoying the time to do volunteering and keeping more fit and healthy.
My relationship with the Lord started as a result of being invited to attend 1st Norton Girls' Brigade when I was 12 years old, going to the monthly Church Parades and then the youth fellowship meetings.
Whilst I was working full-time I didn't really get involved in anything outside of my local Church. However as I retired and after much prayer I accepted the position of a Circuit Steward, it's been a steep learning curve and the learning continues. The last three years have made me much more aware of the work of Methodism in the Darlington Circuit and in the Darlington District. I have been humbled to witness the service of our dedicated members and lay team.
Going forward, I am unsettled and concerned by the challenges that we face, but my prayer is that I and we will be open to God's plan for our Circuit.