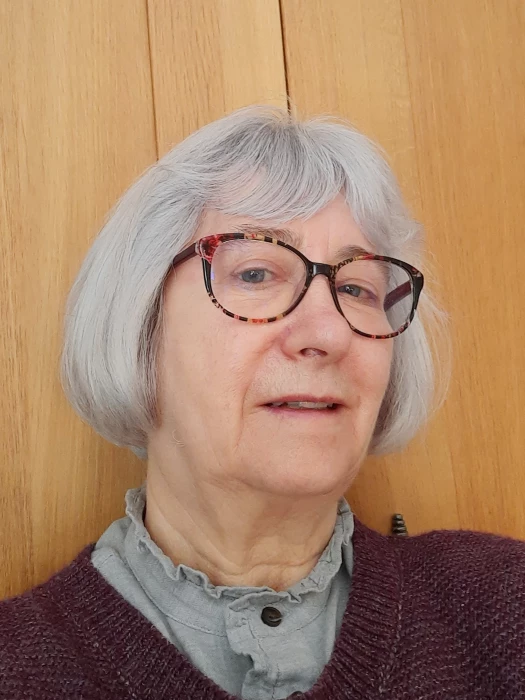 I am a lifelong Methodist, having been taken as an infant,
in my pram to sleep in the vestry at Harwood-in-Teesdale Chapel while my mam
played the organ for the service hymns. Chapel was what we did as a family, my
dad being a preacher, Circuit Steward, etc, etc My parents' example led me to
believe that there is a loving, gracious God, on whom we can depend for every
need and circumstance. I have held various offices in the chapels I've
worshipped and served in, ending up by being a Circuit Steward in this new
Circuit of Darlington and Teesdale, having been a Circuit Steward in Barnard
Castle Circuit since September 2014.
My parents were farmers high up in Teesdale, and I married
into another farming family partnership, so I can tell one end from another of
beef cattle and sheep! I do administrative duties in the partnership, rather
than face to face contact with livestock, and continue doing this for the remaining
partners after my husband, Eric's sudden death in 2015.
Our daughter, Ruth works as a nursery nurse in Barnard
Castle, sometimes commuting from here in Middleton, and sometimes from her
boyfriend's home in Swaledale.
Most of my career has been in teaching, although my first
job was as an estimator and wages clerk at William Smith & Sons in Barnard
Castle, a sign manufacturer. I moved on to teach at HMYOI at Startforth, and
found out that young offenders are just people from the wrong side of the tracks.
When I started teaching infants in 1985, the conversation was very different to
that of 16-21 year-old convicts!
My place of worship is The Pathway at Middleton, and I am
more convinced than ever of the presence of God, and the need to spread his
word, grace and love.
Judith Tarn