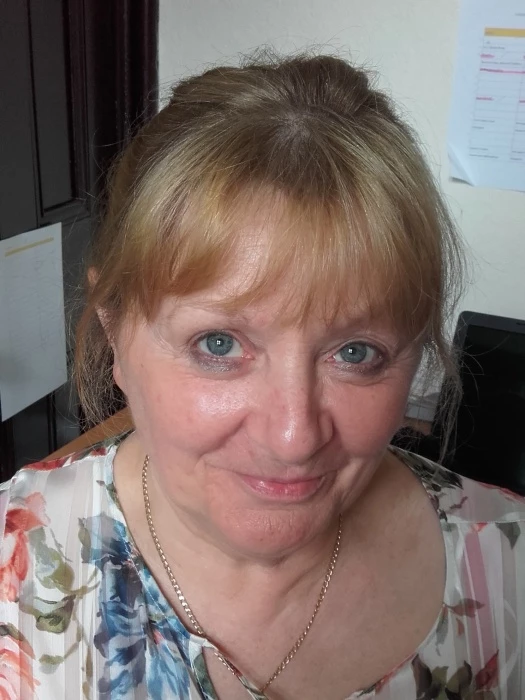 I am Lyn and I am one of the Pastoral Missioners for the Darlington Circuit.
Before I became the Pastoral Missioner, I was working as a supply teacher, having spent 19 years in the same school in a full time role. In 2012 I realised it was time to move on and experience the wider world. So the last few years have been transient but mainly a lot of fun and a lot more freedom to teach than the previous few years had been.
I have a somewhat chequered history, I have worked in banking, the textile industry, served in the army and spent time bringing up my children, Geoff, who is married to Helen and has a beautiful four year old daughter, Piper and Ben who has a lovely girlfriend, Leah.
In 2007, God was definitely working on me, because He sent me to learn about liturgy, that is to say, I had an idea about working in a faith school, so I decided to study the Catholic Certificate in Religious Studies. Doing that was instrumental in getting me to return to church and faith and since then, I have completed local preacher training, I am serving as Senior Steward in my church, Ryton Methodist Church and I am representative to the Synod – see, some of us get all the interesting jobs!
Outside work, I love reading, my house is overflowing with books and the garage too. If ever a leg were to break on my bed, it wouldn't matter, because under the bed is filled up with books too. My favourite genre is fantasy. I love almost everything that Terry Pratchett ever wrote and was heartbroken to learn about his illness. Like many others who are avid readers, I have read and reread his stories and can now (I think) recognize signs that he knew of his illness much earlier. But never mind the morose, reading is a joy.
Another interest of mine is that I have finally begun to learn to play the piano, a long held ambition of mine – how do you measure success or even aptitude? I can play a few hymns (badly) and can even remember some of the left hand too.
I was born in Gateshead, a long time ago, the house I was born in doesn't exist any longer, its been built upon at least twice as far as I know, but the street still has the same name. We moved from there when I was about three, on a horse and cart, and I remember asking if we could go home now, after we'd had our tea. I think I was cut out to be a Methodist even back then!