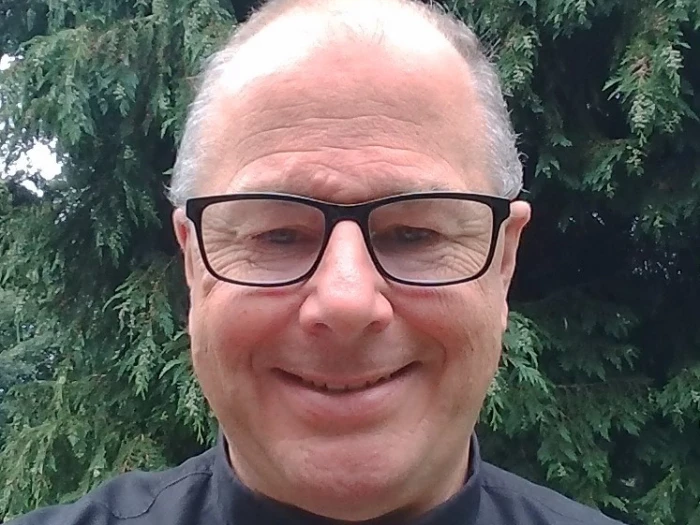 Hello, my name is Tim Boocock and I am the Superintendent
minister of the Darlington and Teesdale Methodist Circuit – that, at least,
explains the grey hair! My wife, Ruth, and I moved to Darlington in September
2020 and have been very warmly welcomed. Ruth is a lecturer at Teesside
University and we have two adult children, Isaac and Maddy, at University in
Nottingham and Exeter respectively. Our house however is ruled by Maisie, who
is a Cavalier King Charles Spaniel.
Outside of work I enjoy reading anything and everything from
politics to psychology, biographies to science writing. For real relaxation
science fiction or urban fantasy, with Pratchett, Butcher and Aaronovitch
amongst my favourite authors. I also enjoy sport, rugby (Exeter), cricket
(Yorkshire) and football (Bradford City) are particular favourites but all
sports are welcome. My own exertions are confined to walking the dog and
lifting weights under my daughters instruction.
Prior to becoming a Methodist minister, I was a nurse working
in elderly rehabilitation and operating theatres. My recent areas of interest
include new monasticism, ecology, contemplative prayer and the Old Testament. I
am also interested in U.F.O.s and their associated phenomena.
If I were to pick a
single verse of scripture that I hope shapes me my ministry I think it would be
from Corinthians. There God tells Paul,
"My grace is sufficient for you, my power is made perfect
in your weakness."
Cheers Lord...